CARMEL VISITORS TAKE IN THE BITES ON TOUR OF CULINARY HOTSPOTS
Reprinted from the San Francisco Chronicle, Sunday 9/14/2014, by Meredith May:
Within the 1 square mile that is Carmel-by-the-Sea lies a gastronome's paradise.
Situated in the middle of nature's kitchen, with the sea on one side and Salinas Valley produce to the east, encircled by a rapidly expanding wine region atop the Santa Lucia highlands, Carmel is quickly becoming a national farm-to-table phenom, drawing exciting new chefs to more than 150 restaurants. No less than six major gourmet food festivals draw thousands of culinary tourists to the area each year.
Which all can make for a difficult decision: Where should you go to eat?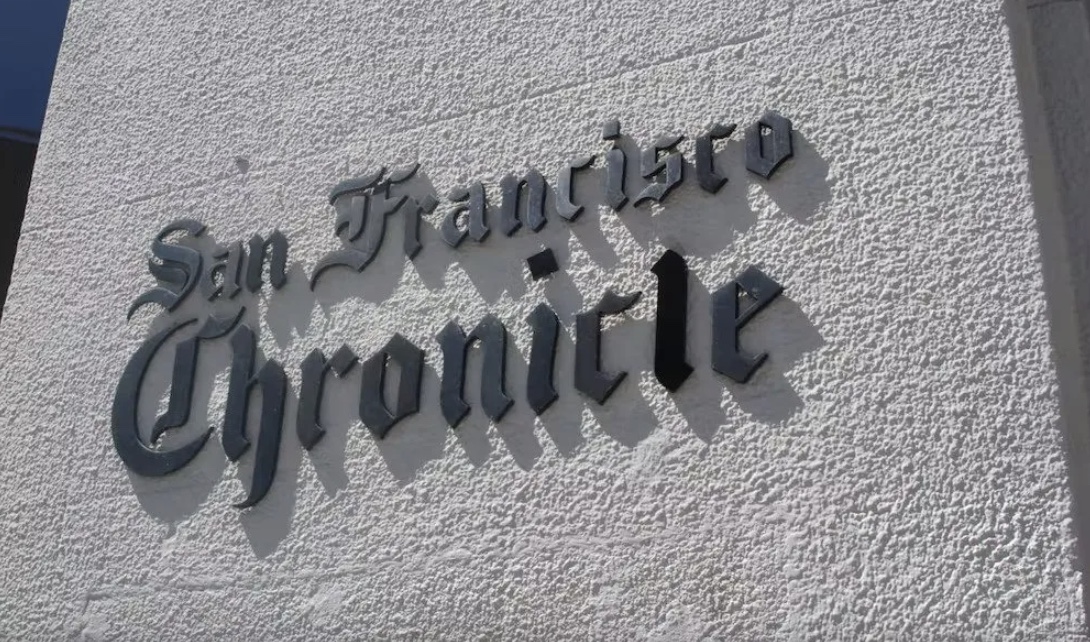 Staci Giovino, an interior designer who moved to Carmel four years ago from Colorado, had the same question. She wished there were a way to sample the restaurants before choosing, and was surprised that Carmel lacked an organized food tour. So she created one.
She spent a year asking local chefs where they like to eat, visiting farmers' markets and taking courses offered by Chicago Food Planet, which runs some of the most thriving food tours in the nation. She made alliances with Carmel restaurateurs, winemakers and hoteliers, and in February 2012 led her first three-hour walking tour.
Her first year she booked 700 participants. The second year, 1,500. She hired two more tour guides. This year, she's on track to crack 2,000.
"I wanted this to be an off-the-beaten-path experience," Giovino said. "Everybody loves the secret courtyards and passageways, and the bits of Carmel culture and history we give along the way."
Being on the tour is a skip-the-line experience. Servers are at the ready to greet tours and lead the visitors to reserved tables, where wine and small plates are already waiting. Chefs come from kitchens to explain the tastings; winemakers and oil purveyors take the time to explain growing, harvesting and production methods; and chocolatiers are waiting with trays of samples.
Tours meet in front of Carmel's first public school, built in 1926. It's now the Sunset Center, a 718-seat performance and conference center that hosts the Monterey Symphony, dance performances, cooking demonstrations, comedy shows and author readings.
Guide Tracy Perkins, a former communications specialist for a university eye research lab in Wisconsin, passed out maps, discussing why they contained no street addresses.
"Carmel began as an artists' colony, and there are two theories about the lack of street numbers," she said. "One is that artists felt (it was) too constrained to be tied to a physical address, and the other is that the founders of Carmel wanted to create a village feel by making everyone gather at the post office to collect their mail. And today the post office is still the most happening place in Carmel, where you find out everything that's going on in town."
First stop on the tour is one of Carmel's most beloved restaurants, the 35-year-old Anton & Michel. At a table overlooking a Versailles-style courtyard of fountains and dome-shaped artist ateliers, participants were served a bite of Kobe beef short ribs braised in hoisin sauce and Guinness, over baked polenta. Accompanying it was a pink Pinot Noir from Mira Winery in Napa, made by crushing the grapes with the skin and then fermenting them without the skins.
Next up was what's often considered the most romantic restaurant in town: Casanova, a warren of private rooms and outdoor dining courtyards. The taste: house specialty spinach gnocchi.
Perkins shared historic photos of the restaurant when it was purchased in 1977, showed guests the private Van Gogh Room, which contains the painter's work table from Belgium, and shared the secret of the melt-in-your-mouth gnocchi. Instead of potato flour, it's made with paté a choux pastry dough, the same that's used in beignets or eclairs. Guests left with a coupon for a free tour of Casanova's 35,000-bottle wine cellar, dug by hand to a depth of 14 feet in the 1980s.
As the tour wound through back alleys and passageways, Perkins pointed out examples of Spanish Colonial Revival architecture, and the turret on Palomas Home Furnishings store at the corner of Ocean Avenue and Mission Street, shaped like a milk bottle.
"In 1916, it was a dairy that sourced its cows from Hatton Canyon Fields and Mission Ranch," she said. "So the architect had a little fun with the design."
At Devendorf Park, named after one of Carmel's founders, James Frank Devendorf, Perkins pointed out that it's one of only three or four dog-free zones in town, and also home to a 9/11 memorial, site of a rock with a piece of the Twin Towers' girders.
The tour moved on from that quiet moment to an olive oil tasting at Trio Carmel, where Karl Empey introduced tour-goers to the infinite pairing possibilities between infused olive oils and balsamic vinegars. He mixed a cranberry pear white balsamic vinegar with a mushroom aged olive oil to conjure the aroma and flavors of Thanksgiving stuffing. The biggest "wow" came from his samples of vanilla gelato with a splash of natural olive oil and pinch of sea salt.
"Parents say they can get their children to eat salad now," Empey said. "And I have high-schoolers coming in, mixing and matching and sampling all the flavors. When you have good olive oil that has a harvest-by date on it, it opens your world."
From there, it was on to Terry's Lounge at the Cypress Inn, where a Moroccan lamb meatball in cinnamon/nut/bay leaf sauce awaited. Chef Jonathan Bagley suggested eating it with sips of the off-the-menu Manhattan he mixed for the tour, with Antica vermouth and bitters aged in whiskey barrels to impart a clove and oak flavor. He added a lemon twist, rather than a cherry, for a brighter note.
At La Bicyclette, the tour was whisked to a table in front of the restaurant's custom-built wood-fire brick oven, where everything on the sustainable menu is cooked. As the tour dined on a ham-and-cheese pizza, Perkins explained that there is no freezer at La Bicyclette on purpose, so the kitchen obtains its ingredients locally, from farmers, fishermen and the organic garden at the Carmel Middle School, and changes its menu daily.
Nearby at Figge Cellars, Chris Figge poured tastes of the winery's six small-batch wines grown in the Santa Lucia range, and pulled up videos and photos on his computer to show guests how the wine they were tasting was grown and bottled into 1,700 cases.
Tours end, as all good meals do, with chocolate. Karen Schoknecht of San Mateo, who joined the tour while her husband checked out the luxury cars at the annual Pebble Beach Concours d'Elegance show, bought a box of sea salt caramels and a bag of toffee at Lula's Chocolates, a third-generation chocolate company.
"I didn't realize how much history I was going to learn and how many new things I was going to taste, like balsamic vinegars on ice cream, and vinegars mixed with seltzer water to make your own sodas," Schoknecht said. "Everyone we met was so passionate about their cuisine. I had never been inside Cypress Inn, and I just loved that old-time ambience. I can't wait to bring my husband there."
Meredith May is a San Francisco Chronicle staff writer. E-mail: [email protected]. Twitter: @meredithmaysf