THE BEST TEAM-BUILDING ACTIVITY IN CARMEL
Are you starting to notice droopy shoulders and a lack of motivation around the office? It's time to plan a team outing! Team outings are such a great way to facilitate team building, reduce stress, and they give employees an opportunity to get to know one another outside of the office.
Plus, team outings are fun!
Not quite sure what to do for your next team outing but know you don't want to do the same old activities you always do? Carmel Food Tours is here to help!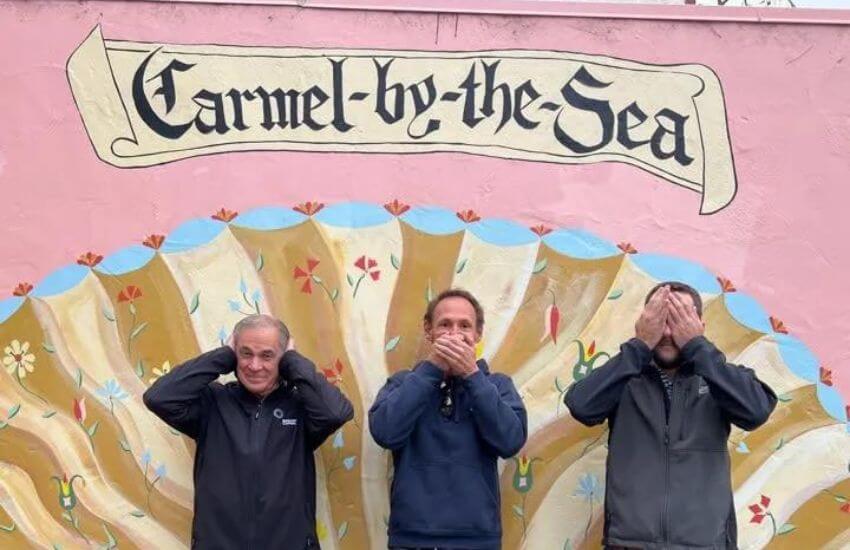 THE BEST TEAM BUILDING ACTIVITY IN CARMEL
When it comes to team outings and team-building activities, no one will ever want to say no to getting active! With Carmel Food Tours Great Carmel Caper, your employees will not only get to explore the art and architecture, cobblestone streets, and hidden courtyards in Carmel-by-the-Sea, but they'll also get to compete with one another.
THE GREAT CARMEL CAPER WITH CARMEL FOOD TOURS
What Your Day Will Look Like
Our host(s) will greet your group, sign in the players, and make sure they know their team members. Once situated, members will download an app to their phones and they'll be ready to play. The Great Carmel Caper consists of a series of creative challenges and location-based clues, all accessible through our scavenger hunt app.
Once everyone is ready, your host(s) will get players into the correct orientation, go over the rules, and share how you can gain and lose points. At this point, the starting bell will sound and the teams are off! During the competition, teams can see each others' photos and videos in a live feed of the game and can get motivated by checking out the leaderboard. At the end of the hunt, entries are closed, points are totaled, and a winner is declared!
Ready to start planning your scavenger hunt with Carmel Food Tours? Learn more!