THE ONE ACTIVITY YOU MUST DO IN CARMEL-BY-THE-SEA
Planning your next trip to Carmel-by-the-Sea? There are so many amazing things to do, see, and eat in our quaint beach city. Known for our museums, the library of the historic Carmel Mission, and fairytale cottages and village-like center, there is truly something for everyone in our city! Like anywhere else in the world, with so many things to do, there's always one activity that is an absolute must-do when visiting.
For Carmel-by-the-Sea, that one activity is a walking food tour!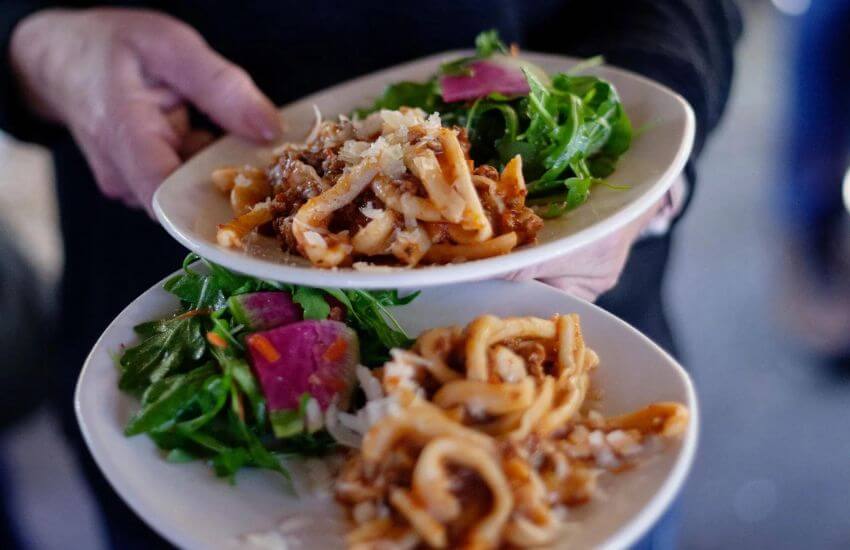 THE ONE ACTIVITY YOU MUST DO IN CARMEL-BY-THE-SEA
Our Classic Food Tour is the best way to see everything Carmel-by-the-Sea has to offer! Over three hours, you'll get an insider's view of Carmel-by-the-Sea, learn more about the city's history, and enjoy food and drinks from local restaurants.
WHAT TO EXPECT ON YOUR WALKING FOOD TOUR
Unique and Specially-Selected Food Tastings: During your tour, you'll get to visit six to seven food tasting locations with food samplings that will stimulate your salivary glands and satisfy your appetite! Each tasting is from locally-owned and operated specialty food stores and eateries.
Cultural, Historical, and Architectural Experiences: Between each tasting, you'll stroll through hidden passageways, explore less-crowded side streets, and discover where to enjoy the freshest food and best wine. Our team will also provide you with recommendations for meals and lodging, and you'll get to see architectural jewels and see gorgeous displays of greenery and flowers.
So what do you say? Are you ready to join us on a walking food tour through Carmel-by-the-Sea? Learn more about our tours and get your tickets here!