THE BEST OUTDOOR ACTIVITIES IN CARMEL-BY-THE-SEA
For outdoor enthusiasts in Carmel-by-the-Sea and the surrounding Monterey Peninsula, there is a wealth of options to enjoy the beautiful weather and engage in various outdoor activities throughout the year. Whether you prefer intense workouts or a more relaxed experience, there is something here for everyone. Start here with these local recommendations.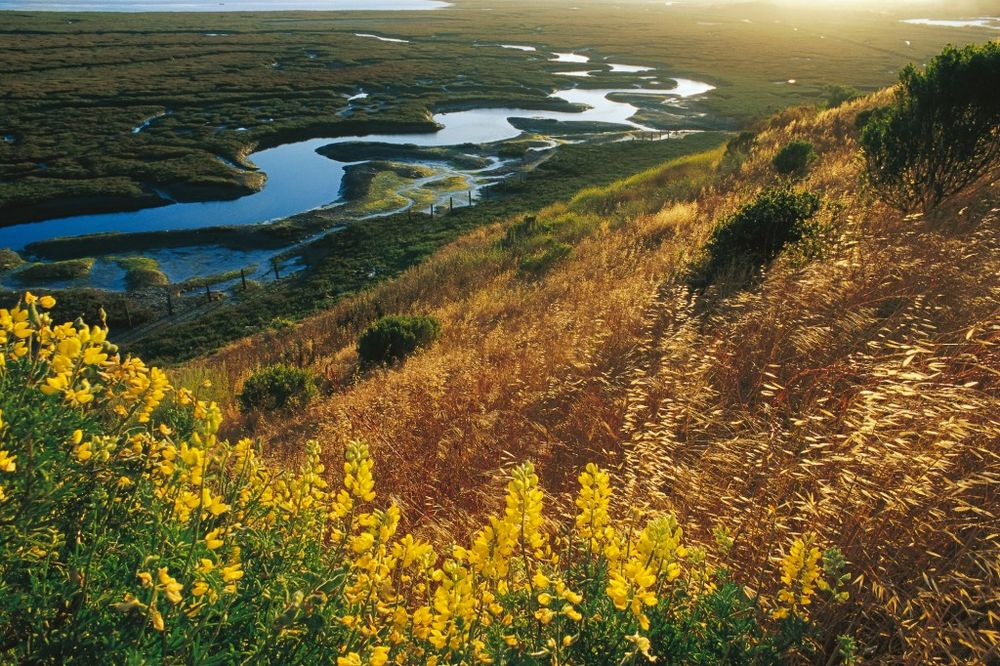 Elkhorn Slough National Estuarine Research Reserve & Elkhorn Slough Foundation
Day 1: Exploring the Elkhorn Slough
Begin your outdoor adventure by immersing yourself in the stunning wildlife of the Elkhorn Slough, located just a short 25-minute car ride from Carmel in Moss Landing. At Monterey Bay Kayaks, you'll find the largest selection of kayaks and stand-up paddleboards on the Peninsula. With its calm waters and minimal boat traffic, this area offers a perfect opportunity to leisurely observe otters, egrets, and jellies, among other fascinating creatures.
You can choose to join a guided tour or explore at your own pace, appreciating the local scenery that suits various fitness levels. Remember to pack sunscreen, a hat, and a long-sleeved shirt for sun protection, and dress in layers to accommodate the variable weather.
The best time to experience calm waters is in the morning, so spend a few hours exploring before treating yourself to a delightful lunch at The Haute Enchilada. This unique restaurant and gallery offer an eclectic ambiance with funky art and a menu featuring delicious South-of-the-border specialties (don't miss the huitlacoche shrimp enchiladas!).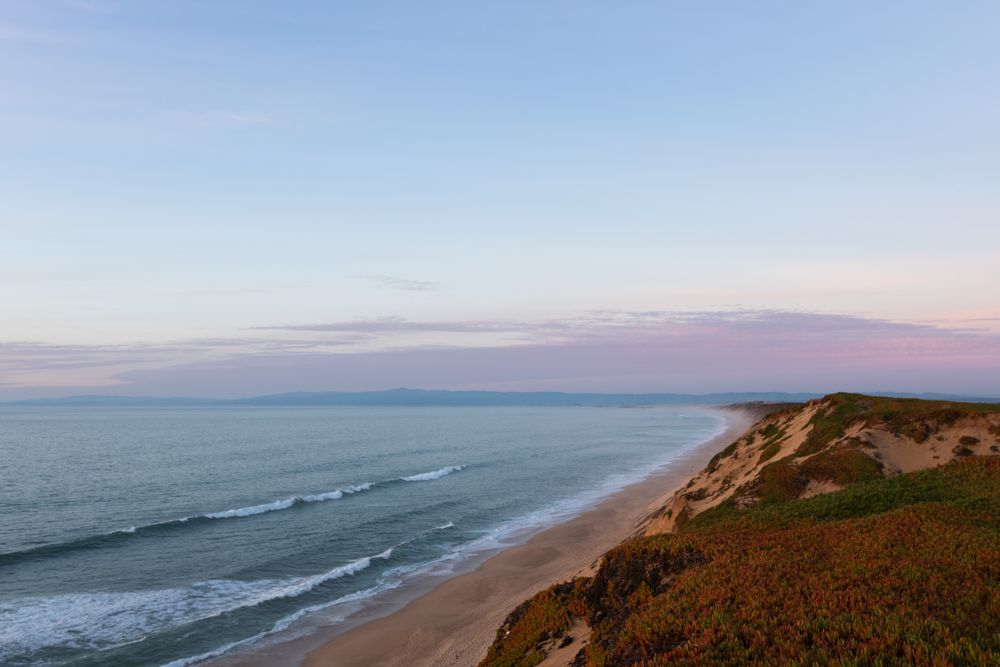 Courtesy Unsplash/Guillaume Merle
Day 2: Running (or Walking) Along the Coast
Embark on a scenic run or leisurely walk along the coastal route of the Big Sur Half Marathon, which stretches through Asilomar, Pacific Grove, and Monterey. The Monterey Recreation Trail is perfect for runners and walkers alike, providing captivating views throughout the day.
Start from the nearest access point to your accommodation and enjoy miles of captivating sights, including wetsuit-clad surfers braving the cold waters, sailboats drifting along the coast, and adorable harbor seals and otters.
Make sure to stop for photos at Lover's Point and explore the nearby "Kissing Rock." Afterwards, rendezvous with non-runners in your family for a delightful brunch at the Trailside Café. While they indulge in people-watching and sip on the perfect latte, you can relish the ideal running weather that Carmel typically offers, even on colder days. For temperatures above 48 degrees Fahrenheit, shorts and a tank top will keep you comfortable throughout your run, especially after the initial mile.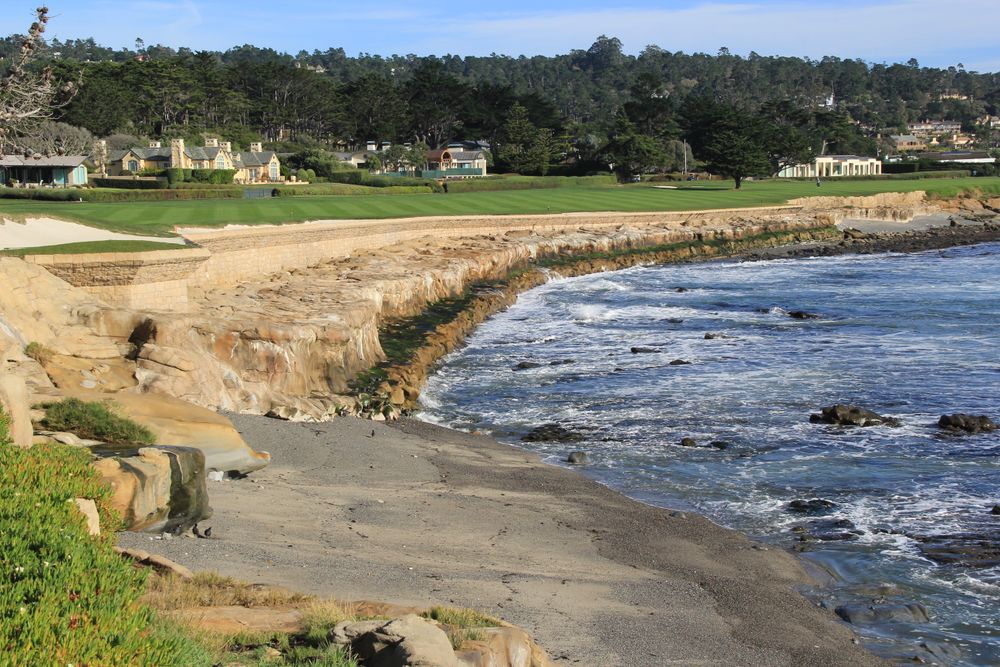 Courtesy Unsplash/Gavi Virabyan
Day 3: Biking and Exploration
Rent regular or e-bikes from Mad Dogs & Englishmen and take a leisurely ride through the charming streets of Carmel-by-the-Sea's Golden Rectangle. Admire the diverse range of homes and gardens before venturing to the Mission Ranch to observe sheep against the backdrop of the ocean.
Return to town and spend a relaxed afternoon savoring new wines and tasty snacks at one of the outstanding local eateries. If you're up for more adventure, head to Fort Ord and explore the extensive network of out-and-back and loop trails, spanning from 3 to 20 miles.
You can stick to the main trails or challenge yourself with mountain biking in the hilly terrain. Another option is to ride through Pebble Beach or along the recreation trail, but keep in mind the increased traffic and foot traffic.
If you find yourself in Pebble Beach, don't forget to bring quarters to enjoy the viewfinders at Bird Rock, often teeming with seals. Take a break and relish a delicious lunch at the Tap Room or The Bench. In the evening, pedal over to the Inn at Spanish Bay to witness breathtaking sunset views accompanied by the enchanting melodies of the daily bagpiper performance.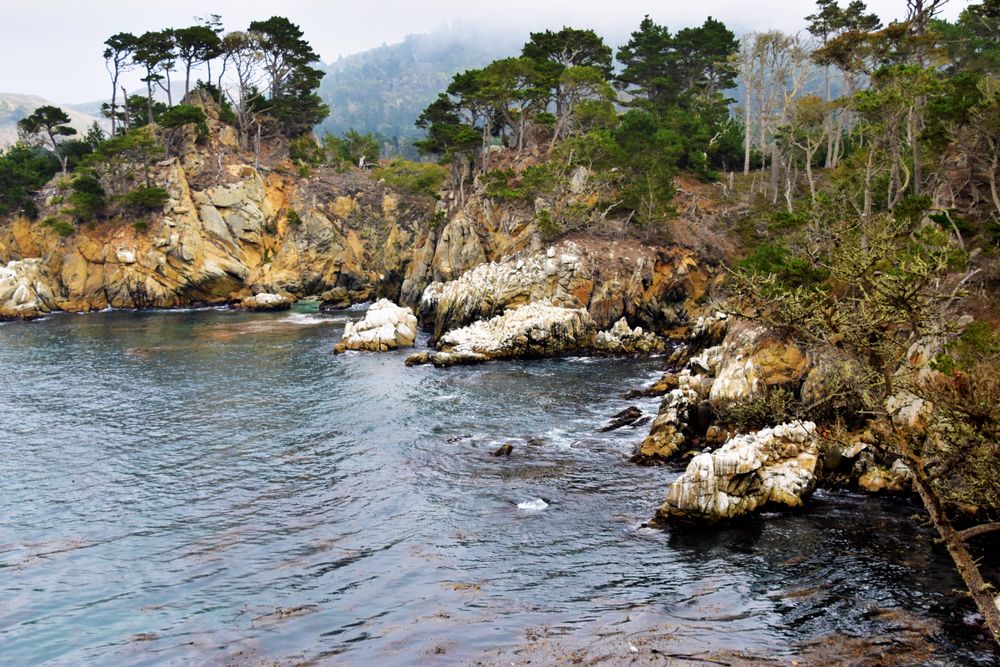 Courtesy Unsplash/Jeffrey Eisen
If You Only Have a Day: Point Lobos State Reserve
If time is limited, take a short drive a few miles south to immerse yourself in the awe-inspiring trails of Point Lobos State Reserve, following a satisfying breakfast. Arriving early allows you to enter the park with your car and park at one of the trailhead areas. However, if you arrive later, parking along Highway One may be necessary, adding an additional 0.25 to 0.5 miles each way to your total route.
The outer loop trails offer a fantastic 10k (6.2 miles) journey along the rugged coastline, granting breathtaking ocean views. While the trails are not particularly challenging, be prepared for a few short uphill sections that will elevate your heart rate. The coastal oak trees can create cool shadows, so bringing a light jacket is advisable. Wear closed-toe shoes with good traction to prevent slipping and long pants if you are sensitive to poison oak.
Restrooms are available in the park, but there are no food vendors, so pack snacks to keep hunger at bay. Most importantly, don't forget to bring your camera or phone to capture the incredible crashing waves, turquoise waters, and joyful smiles throughout your unforgettable adventure.